From March 1, 2022, new entry from overseas will be gradually eased.
Along with that, FRESHROOM will continue to provide support to customers who are considering coming to Japan!
🌸🌸🌸 You are so much WELCOME!! 🌸🌸🌸
◆ For those who need to wait at the time of entry and perform quarantine at actual cost 
After presenting the receipt and details of the quarantine stay, in addition to the campaign discount currently being offered, we will offer additional discount of 10,000 yen for the first month's rent!
 ※ All properties are eligible.
《《  Check the " top page " for the current discount! 》》

◆ For all new guests from overseas
We will gift you a disposable mask and alcohol disinfectant so that you can live with peace of mind even after moving into the share house 🌟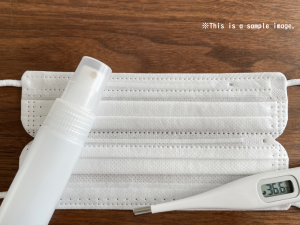 ※ As of March 1, 2022, the conditions imposed will change depending on the "country / region" and "vaccination status", so if you are considering entering Japan, please be sure to check the applicable conditions.
Reference URL:Ministry of Health, Labor and Welfare《Japanese COVID-19 border measures change on March 1, 2022》
※For those who do not need to wait and move in immediately after entering Japan,  we will lend you a thermometer, so please report the temperature measurement results and health condition for 7 days from the date of move-in. 
※ For those who have been quarantined for 4 to 7 days (PCR test has not been performed after isolation period), or those who enter Japan and self isolation period is not required, we will carry out the test with the antigen test kit provided by us at the time of moving in.
Please contact us for any questions or details.
For reservation requests and consultations, please use the "Inquiry Form"!