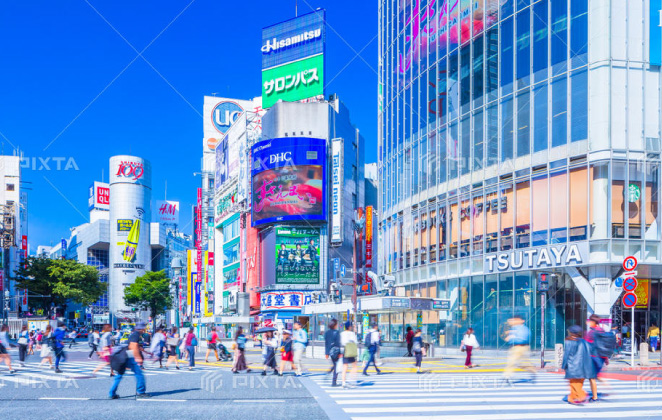 Access Shibuya station in 20 mins only, you shouldn't miss!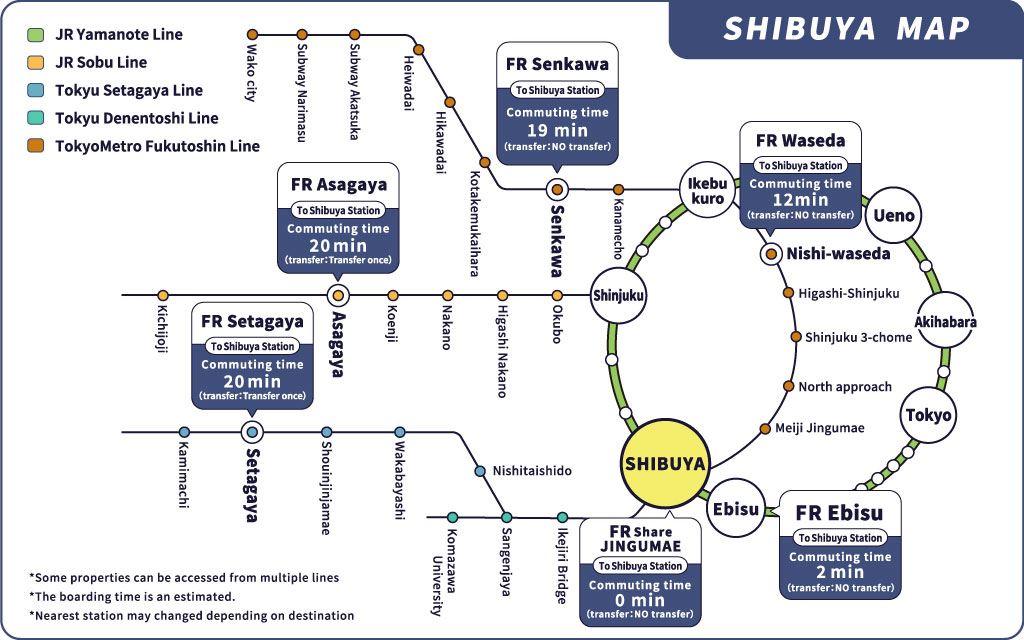 Click here for properties in the Shibuya area
An area where the lates trends can be enjoyed quickly
SHIBUYA
Shibuya, which has a strong image of a youth town, has different impressions depending on the area, such as luxury housing, a city filled with unique shops and a city with downtown vibe.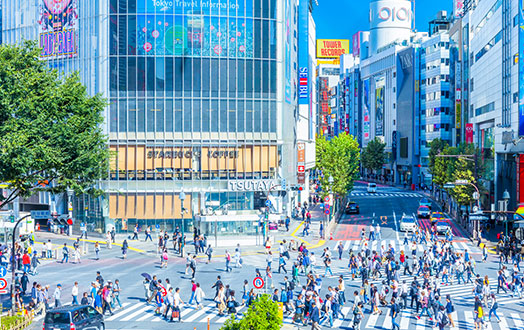 01Area around Shibuya
Experience the latest youth
culture in the most energetic area
The Hachiko Exit, which features a statue of "Hachiko, the faithful dog", being a symbol of Shibuya, leads into the center of town or Dogenzaka. In this area, youth culture continues to be expressed by the creation of a fashion building named Shibuya 109 which overseas people love to imitate.
Just looking at the people passing by at the scrambled intersection in front of the station gives you a sense of the energy.
The city is not just for young people. Tokyu Bunkamura is crowded with people of all ages who enjoy artistic exhibitions and theatrical performances.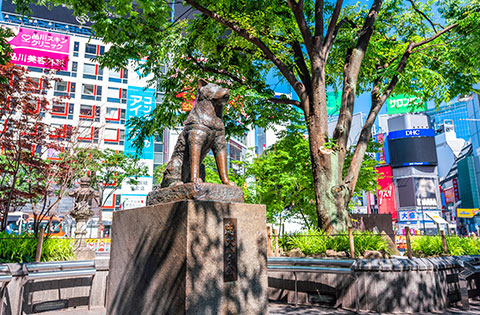 02Ebisu, Daikanyama area
Famous restaurants and unique
shops line up in fashionable
towns
In the center of the vast site along the old Yamate Dori, there are "Tsutaya Bookstore", café bar and dining "Ivy Palace", "Green Dog Daikayama" having dog garden and pet grooming salon inside, camera specialty store "Daikanyama Kitamura Camera Store" and multipurpose spaces, clinics…All those make its attractive spot for wonderful life.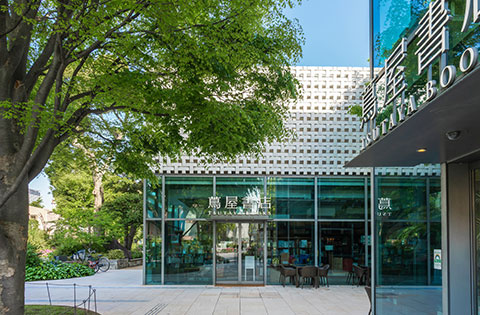 03Harajuku, Sendagaya area
Celebs from overseas who have
an appreciation for fashion also
praise Harajuku's "kawaii"
culture
This town trend has a different fashion trend from the area around Shibuya station, and a few unique shops can be found here. On the other hand, famous overseas boutiques are lined up along Omotesando, and the zelkova trees are illuminated with illuminations at Christmas, giving a slightly different impression. Also, there are many apparels-related companies from Harajuku to Sendagaya.
Besides that, many sports-related facilities such as the National Stadium and the Tokyo Metropolitan Gymnasium or sporting events, concerts show the bustling of the town.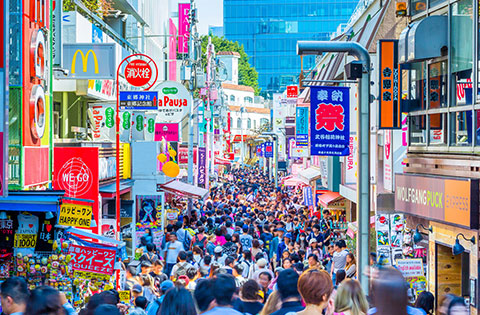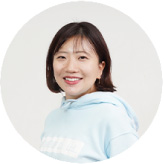 YAMAMOTO
Staff recommendations!
Staff recommendations!
Living in Shibuya means easy access to the rest of city, around 5 mins to Shinjuku station and 20 mins to Tokyo station. There are many lines that makes it convenient to go anywhere. Moreover, there are many places to shop such as Scramble Square around the station, fashionable and calm cafes, or restaurants. It is perfect for anyone who likes to get out and have fun for holidays or after work.