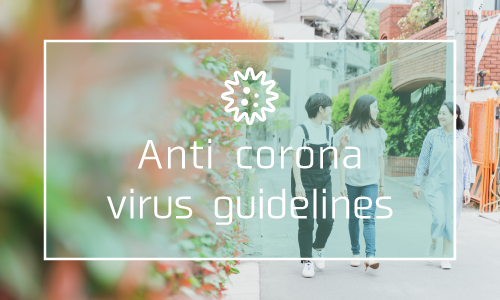 In order to respect and follow the directions that Japanese Goverment is adopting against the new discovered corona virus, and to protect the health of our beloved tenants, Freshroom started taking the following precautions:
◆ Making guidelines in every share house in both Japanese and English.
◆ Maintain fully hygiene supplies (anti virus alcohol, hand soaps) and daily amenities provided.
◆ Restrain all the company's events for tenants.
◆ Obligatory mask, hands and mouth washing, disinfecting for all our staff members.
We will continue to prevent the risk of contagious for our tenants, shareholders and staff members.
Company operations will procede as usual.
We demand your cooperation and your support in this delicate moment.