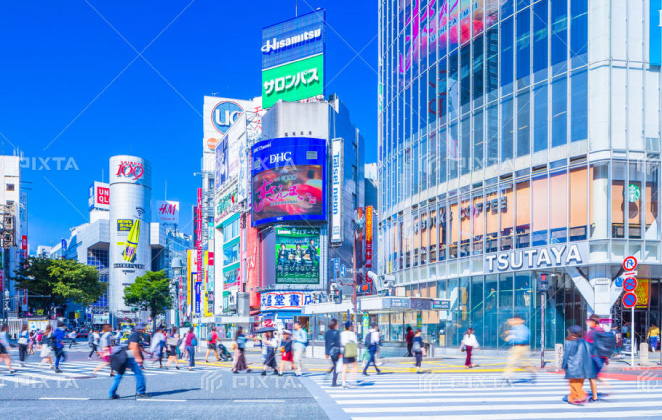 Access Shinjuku station in 20 mins only, you shouldn't miss!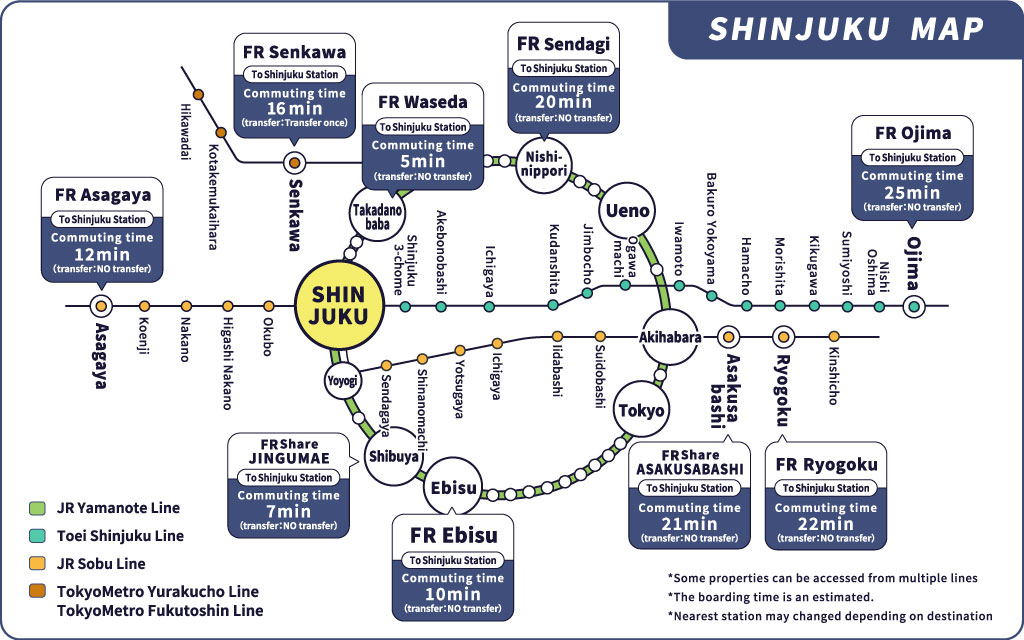 Click here for properties in the SHINJUKU area
A combination of liveliness and soothing
SHINJUKU
In Japan, Shinjuku has the largest number of passengers.
Nishi-Shinjuku is home to department stores, station buildings, and skyscrapers. However, a vast area of greenery can be found on the south side, including Shinjuku Gyoen National Garden and Meiji Jingu Gaien. The area posses both a sense of vibrancy and a sense of peace and tranquility.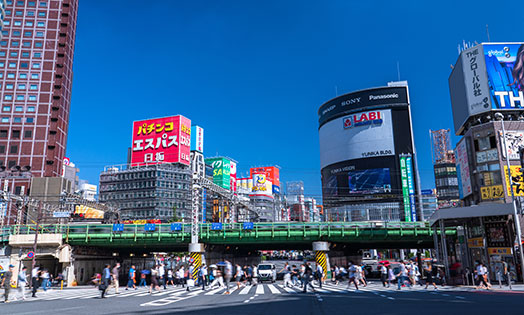 01Shinjuku, Kabukicho area
Asia's largest entertainment
district with new landmarks
A long time ago, there was a strong image of a "night city", but in recent years, entertainment facilities and activity centers have been constructed for tourists of a wide range of ages, and both Japanese and visitors can enjoy them. As a tourist area, new attractions are blooming. In addition, the giant Godzilla-headed object installed on the outdoor terrace on the 8th floor of the Shinjuku Toho Building" that opened in 2015 is attracting attention as a new landmark in Kabukicho.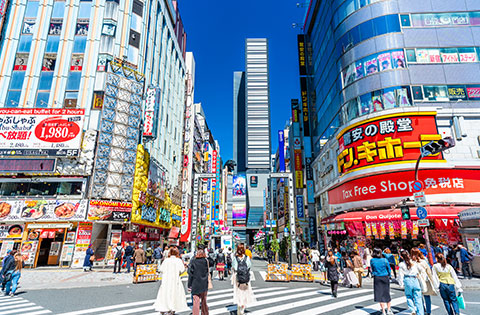 02Takadanobaba, Waseda area
One of the leading "student
towns" in Tokyo where major
campuses gather
Due to its role as a student town, there are many inexpensive and delicious gourmet stores for students, as well as popular chains of stores and it has many shopping facilities, such as supermarkets.
Moreover, there is the large-scale "Toyama Park" on the south side of the area, which offers a spot to enjoy nature visited by a wide range of age groups, such as families and the elderly, as well as several pools and training facilities , so you can enjoy daily life to the fullest.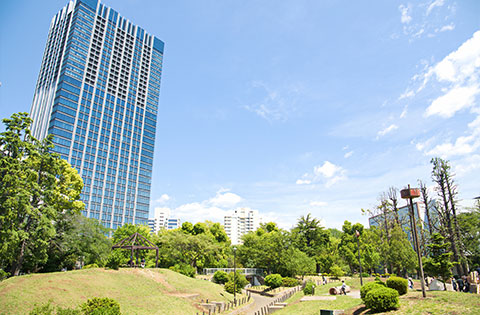 03Iidabashi, Kagurazaka area
Even in a big city, it has that
nostalgic atmosphere of the
Edo period
It is said that Tokyo has so many shrines and temples that walking is the most interesting thing to do, and it is a popular area as a cultural city. While there are many fashionable stores and cafes nowadays, it is a mysterious city where you can get lost in a small alley that retains the atmosphere of the Edo period just by entering the main street. The alleyways of Hanamachi, which are said to be unique to Japan, are the perfect places for holiday strolls.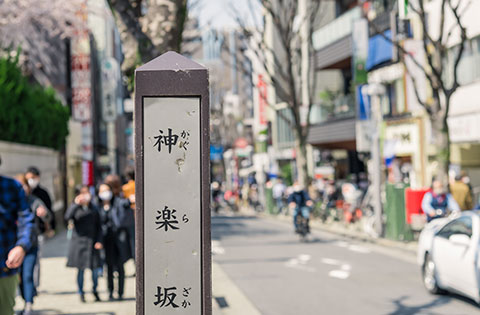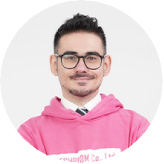 FRANCESCO
Staff recommendations!
Staff recommendations!
Everything you desire will come true. The Shinjuku area is recommended for those who wish to spend a pleasant day. At first glance, it may seem unsuitable as a living place, but it is a surprisingly comfortable city to live in.