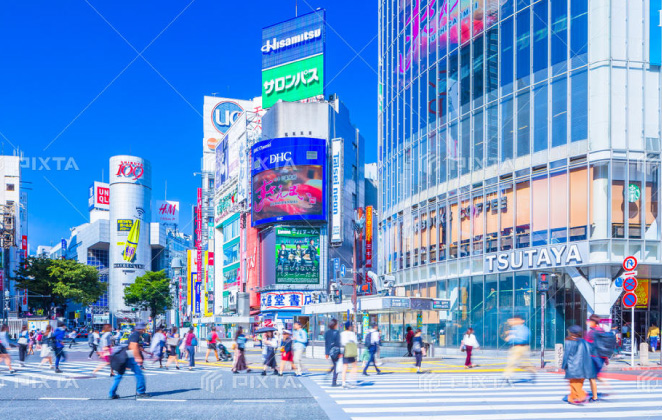 Access Ikebukuro station in 20 mins only, you shouldn't miss!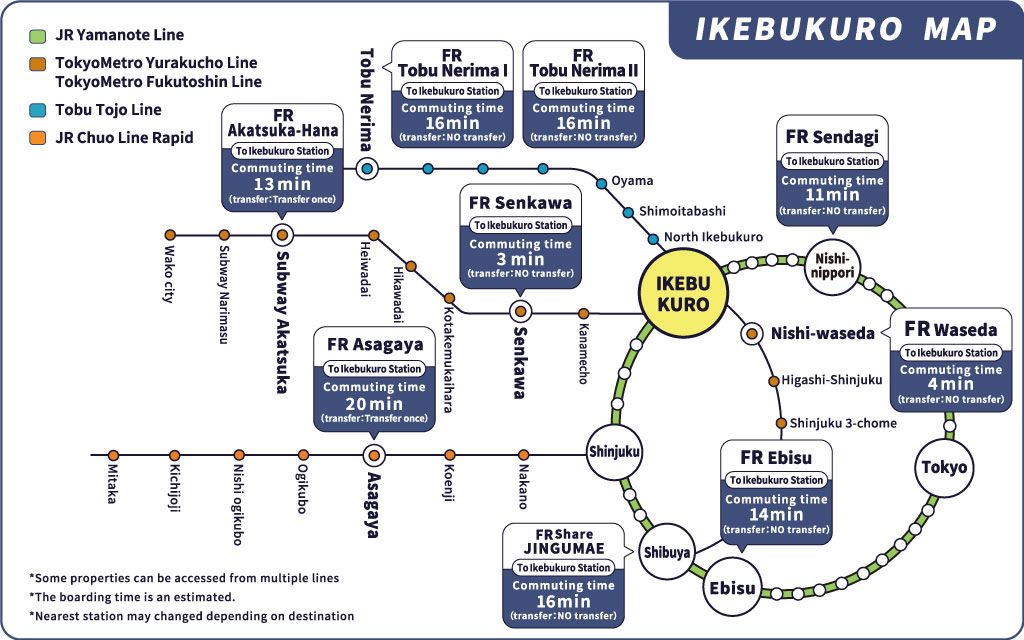 Click here for properties in the IKEBUKURO area
Area that supports good transportation access and livability
IKEBUKURO
Toshima Ward has Ikebukuro Station, one of the best terminal stations in Tokyo. The image of a crowded city may be strong, but it is an attractive area in terms of livability. In addition to Ikebukuro, which is also known as a city of otaku culture, there are important cultural properties, greenery, and universities, and it also has attractive aspects that represent Japanese culture.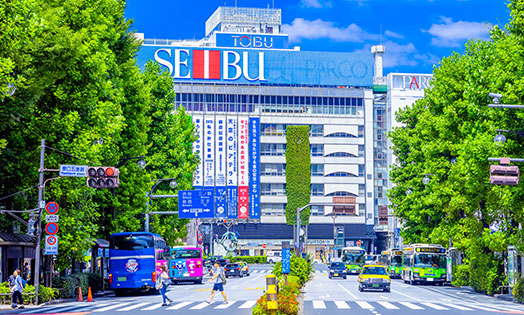 01Akihabara it`s not the only one for anime and manga!
Ikebukuro is also a must to go
destination for anime and
manga fans
Ikebukuro is famous as a city of otaku with the main store of the anime shop "Animate", but it is also famous as a location for anime.
Ikebukuro, which has been called the "sacred place" of such manga and anime, has been increasing its presence as a sacred place for subculture in recent years, and has grown into a presence alongside Akihabara, attracting not only Japanese but also overseas anime fan bases.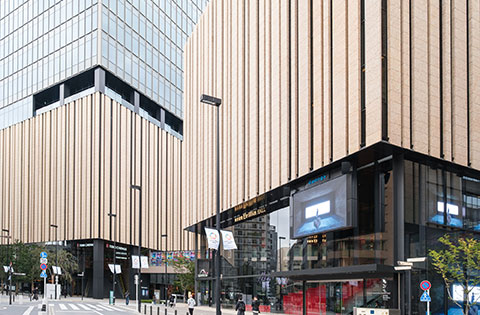 02A large commercial facility where you can play all day long
Ikebukuro's landmark,
Complex facility consisting of
5 buildings
Sunshine City is a large commercial facility that is full of aquariums and planetariums. There are many famous facilities such as "NAMJATOWN" where you can enjoy collaborative projects with popular works, "Sunshine Aquarium", Japan's first urban high-rise aquarium, and "Tokyo Metropolitan Theater", one of Japan's leading concert halls that is directly connected to the underground passage. There are many spots that are perfect for sightseeing and going out on weekends.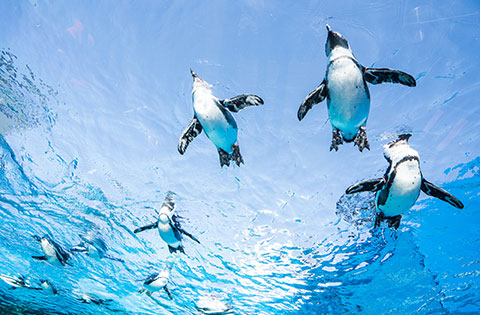 03A place where you can find everything about food and clothing
Not just Ikebukuro
Toshima Ward is full of charm
Toshima Ward has a strong image of the subcenter of Ikebukuro, but there are many other attractive areas such as Mejiro, a historic and calm celebrity town, and Sugamo, which is full of downtown atmosphere. The Otsuka / Sugamo / Komagome area is a historical and traditional town. The streets full of downtown atmosphere still remain, and the Sugamo shopping street known as "Grandma's Harajuku" is also located here. In addition, there is a full-scale Japanese garden in the Mejiro area, and it is a quiet residential area where you can relax and forget about the hustle and bustle of the city.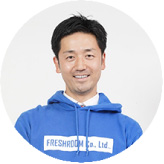 YAMAMOTO
Staff recommendations!
Staff recommendations!
Ikebukuro Station is the third largest terminal station in the world!
Not only is it overwhelmingly convenient for transportation, but it is also an area where you can make special purchases from everyday items.
The area around the station is crowded with various restaurants, from simple shops to well-known restaurants.
You can take a break in a large park a little away from the station, and you can live a calm life because there is a quiet residential area.