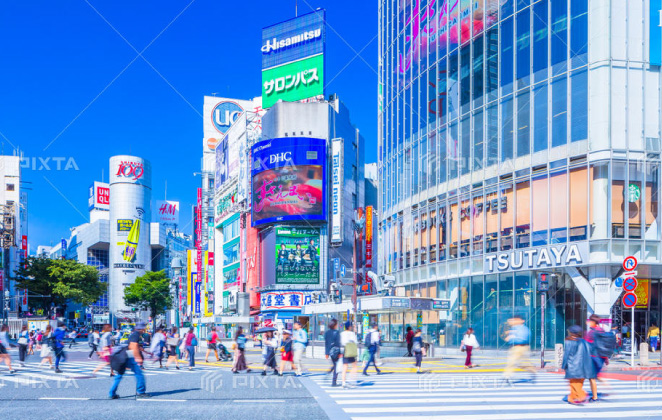 Access Ueno station in 20 mins only, you shouldn't miss!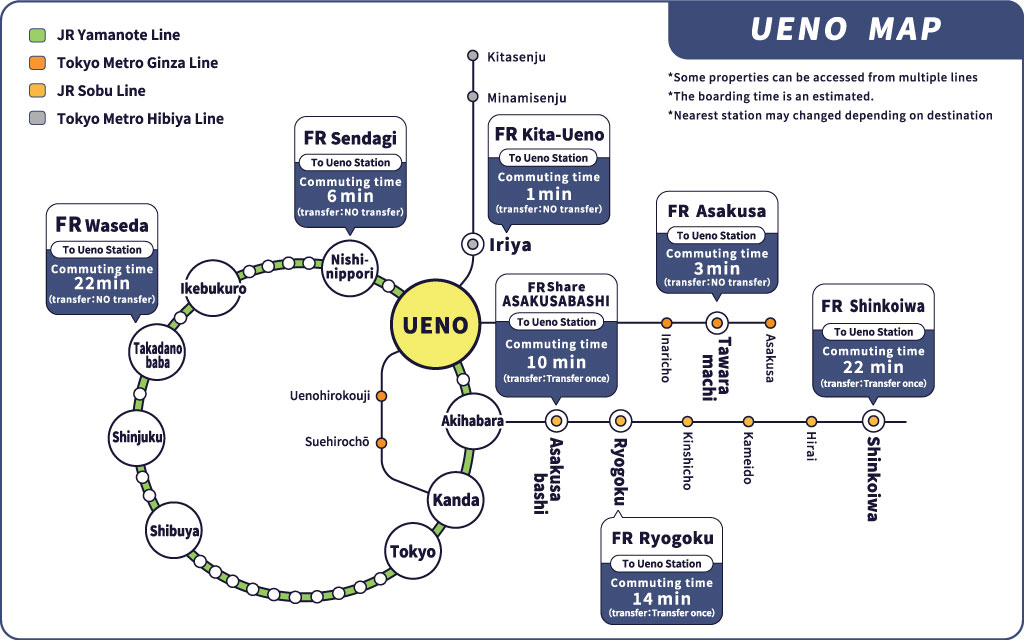 Click here for properties in the UENO area
An area where you can enjoy nature while in Tokyo
UENO
Located in Taito-ku, Ueno is a very popular area with many buildings lined up and has good transportation access and high profile. In addition, there are many museums and temples, and it is a city where tradition and art, urban cityscape and retro atmosphere are mixed.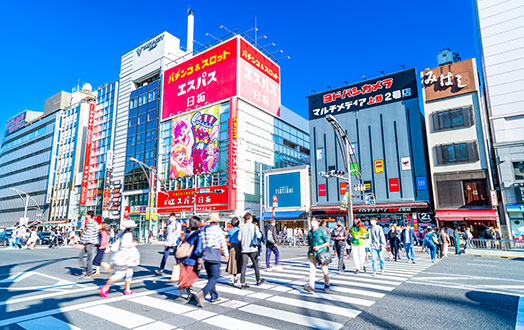 01One of the best oases in central Tokyo
Ueno Park covers an area of
530000 square meter
Ueno Onshi Park it`s Japan's first public park. Facilities such as the "Tokyo National Museum," "National Museum of Western Art," "National Science Museum," and "Ueno Zoo" have been newly established on the vast site, transforming it into a park with a scent of culture. In spring, the cherry blossoms are in full bloom, and it is crowded with many cherry blossom viewing visitors, but since there are many events throughout the year, if you want to enjoy everything, there are many spots full of highlights.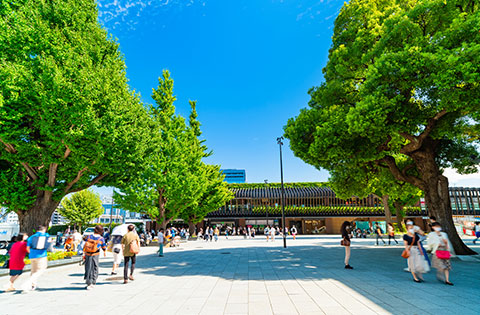 02A shopping street with a wide variety of shops
The Street Market of Ueno
Ameyoko well known as just
"Ameyoko"
Approximately 400 stores are lined up in a shopping district that stretches for approximately 500m between Ueno Station and Okachimachi Station on the JR Yamanote Line. It is a spot that can be enjoyed by people of all ages, from children to the elderly, as it is crowded with many people from locals to foreign tourists, and all kinds of products such as sweets, fresh foods, and cosmetics are lined up in stores. In addition, there are a wide variety of delicacies, foods, and miscellaneous goods from around the world that cannot be obtained at local supermarkets.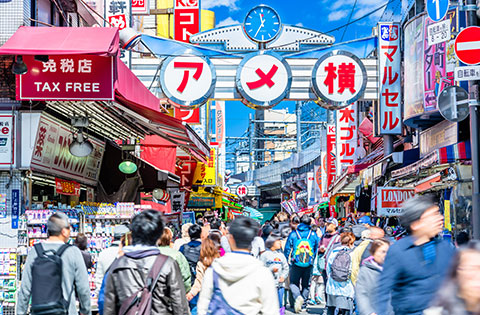 03Japan's oldest zoo
Boasting the largest number of
visitors in Japan every year
The Ueno Zoo in Ueno Onshi Park is famous for its giant pandas, but it is also attractive to be able to display about 500 species of animals, including rare animals, and observe their rare ecology up close.
In addition, the "Zoostock Plan" to protect endangered species and seasonal events are held every year, so there may be new discoveries even in familiar areas.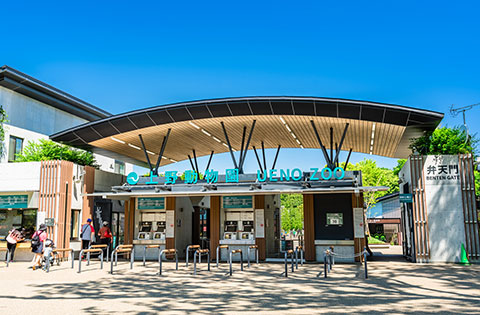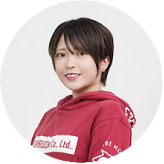 OSAKO
Staff recommendations!
Staff recommendations!
The area around Ueno is packed with everything you need.
For life in downtown, which is not too urban, you can relax in Ueno Park on holidays, go shopping in Ameyoko, or go to Skytree by bicycle. The Shinkansen runs to Ueno Station, and there is also a limited express train to Narita Airport, which is convenient when you want to go far.
A perfect place to enjoy your time during vacation.